American manager Bob Bradley has been named the new head coach at MLS football side Toronto FC less than a week after he ended his four-year stay at fellow MLS football club Los Angeles FC (LAFC).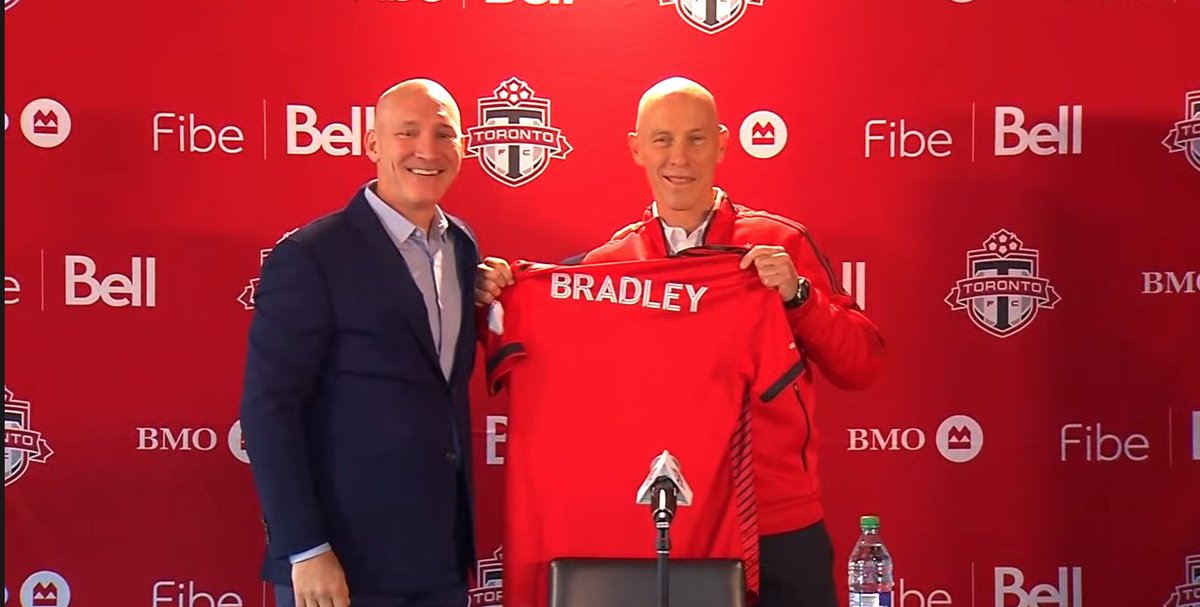 63-year-old Bob Bradley was officially unveiled as the new manager at MLS football side Toronto FC on Wednesday. He's now at the same club with his son and brother. Son, Michael Bradley is the Toronto FC captain, while brother, Jeff Bradley is the communications director at the MLS football side.
On his appointment as the Toronto FC manager, ex-United States senior national team manager Bradley said in his first official interview at the club that he didn't know that he would have the chance to coach Michael again. He went on to confirm that he was at Toronto FC to watch his son during the 2017 MLS Cup final.
Bob Bradley also said that he has watched every game since his son joined the club eight years ago and that he has watched majority of the games more than once. He really appreciates Toronto FC and the connection thatthe club has with the city.
Toronto FC skipper Michael Bradley was delighted with the appointment of his dad as the new manager. According to him, Bob Bradley would be great for Toronto FC both on and off the pitch.
While he was at LAFC, Bob Bradley was given the responsibility of building a winning expansion MLS teamjust like what he did with the Chicago Fire in 1998. In conjunction with LAFC General Manager John Thorrington, Bradley had a record of 58-34-32 in the MLS, but he was unable to lead the team to an MLS Cup win. He managed to lead LAFC to the 2019 Supporters Shield while he was at the club.
Bob Bradley has been tasked with a major rebuild at Toronto FC following his appointment last week.