Mls football giants LA Galaxy have added a new player to their playing roster with the news that midfielder Rayan Ravelosonhas signed for the club. His transfer was confirmed by the club on Thursday thus making him the fourth signing from the top leagues in France over the last two months.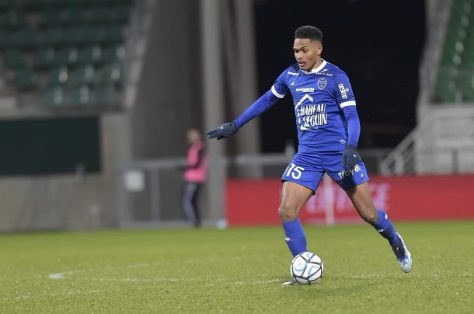 Raveloson has signed a three-year deal with five-time mls football championsLA Galaxy with the option of another year after joining the club from newly promoted French Ligue 1 outfit Troyes. Raveloson was part of the Troyes team that won the French Ligue 2 title two weeks ago to secure promotion to the top flight of club football in France. The 24-year-old started 34 of the 38 games played by Troyes in Ligue 2 this season to secure promotion to the top flight ahead of the new season which starts in August.
The midfielder had six goals and six assists in 89 games for Troyes. Raveloson has left the French club after his contract ran out and has joined mls football team LA Galaxy on a free transfer.
Raveloson was born in Madagascar and he has represented the African nation on ten occasions on the international football scene. On his signing, LA Galaxy general manager Dennis TeKloese told the club's website that the Madagascar national team star is a young, versatile and talented player and that he was a key player for his team in France on the way to winning the league title this season.
Madagascar player Raveloson is the latest signing from France at LA Galaxy after designated player Kevin Cabral, defender Sega Coulibaly and winger Samuel Grandsir. Cabral and Grandsir recently made their debuts in mls football, while Coulibaly is still sorting out his visa issues. French attacker RomainAlessandrinialso spent three impressive cum injury-hit seasons at LA Galaxy before leaving for China last year.