MLS football player Bradley Wright-Phillips provided two important goals that ensured New York Red Bulls moved past Montreal Impact 3-1 on Saturday night.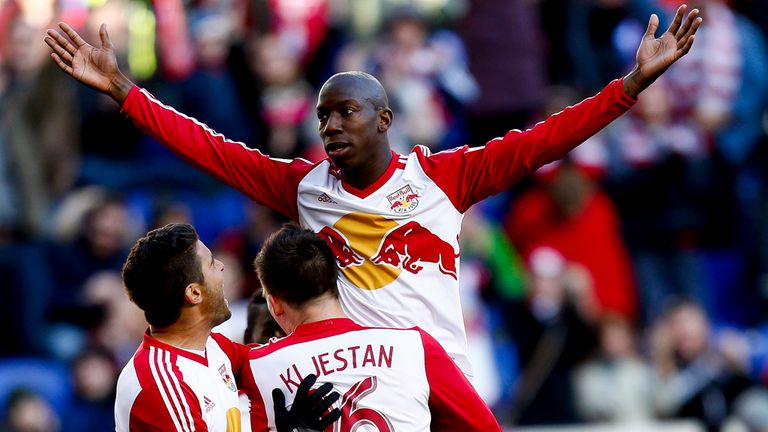 The victory ensured Red Bulls are two points behind neighbours New York City at the top of the Eastern conference of the Major League Soccer.
Montreal started the goal scoring in the 21st minute when Luciano Piatti got his 13th of the season. Red Bulls didn't allow their opponents savour the moment when they equalized through Wright-Phillips barely a minute later. Just before the first half break, Wright-Philips added another in the 41st minute. Sean Davis provided two assist for
Wright-Phillips but he scored his own in the 46th minute, sealing the fate of Impact. Davis was later given a hard tackle by Impact defender Ambroise Oyongo, earning him a red card
.
After the game, Wright-Phillips score of his achievement. "It's definitely a proud moment, you know, the name associated with that record before, I shouldn't even be in that category. Somehow by the grace of God I'm in it and I'm going to see how many I can get and I just have to thank my team-mates and everyone that's helped me to get this record. I can only be thankful," the player said. Red Bulls coach Denis Hamlett spoke happily about the feat, adding that "Brad's a great guy."

New York city played a six-goal thriller with Columbus Crew after a delay. Frank Lampard scored the opener buy Justin Meram cancelled it. Ethan Finlay gave Crew the lead ten minutes from the final whistle but David Villa responded instantly. In the added time, Villa scored a penalty, but Finlay ensured both teams shared a point when he scored almost the last kick of the game sending the fans wild. The results leave Red Bulls with 36 points, only two behind New York City.