FC Dallas achieved something of major significance under the regime of Oscar Pareja after managing success at the U.S. Open Cup.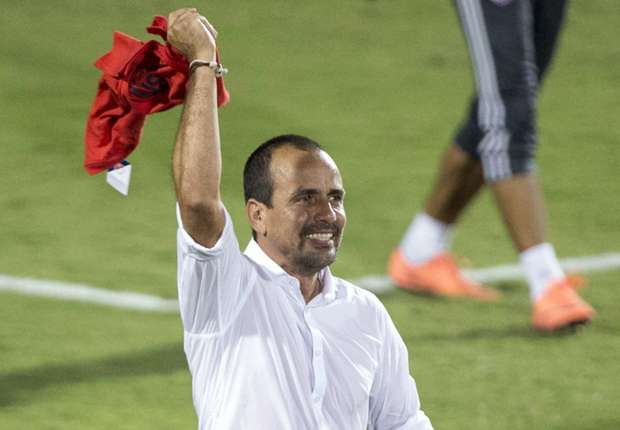 The team has not been successful in this competition since winning the title back in 1997. They have managed to finish as runners-up on two occasions in 2005 and 2007. It was third time lucky for the team after they managed to beat New England Revolution 4-2 in the final. Manager Oscar Pareja claimed that he is extremely happy to have achieved this significant victory, but he is now looking to add more titles to FC Dallas' cabinet.
It has been a tough road to the final for FC Dallas, as they have had to beat the likes of Houston Dynamo and LA Galaxy on the way to the final. However, it looked like there were more difficult obstacles along the way after New England Revolution took the lead in the sixth minute throughAgudelo. A team that has demonstrated such fight to reach the final was not going to give up so easily, and they were back level quite quickly throughUrruti. This goal proved to be the impetus for Dallas to take a stranglehold on the game. Goals from Hedges, Diaz, and Urruti helped them establish a 4-1 lead before Agudelo's second goal in the 73rd minute provided a few scares.

Dallas, though, held on for victory and a first title in 19 years. "I'm very happy, very thankful to the fans who supported us, to all our guys who have done a tremendous job. The guys want to keep moving this club forward. They're committed to winning, which isn't easy. Winning titles isn't easy, but we now can celebrate the first. Surely, we're going to keep looking for more, and I've think I've got a team totally focused on that," said Pareja.